Byliśmy tam 4 czerwiec 2019 – 4 czerwiec 1989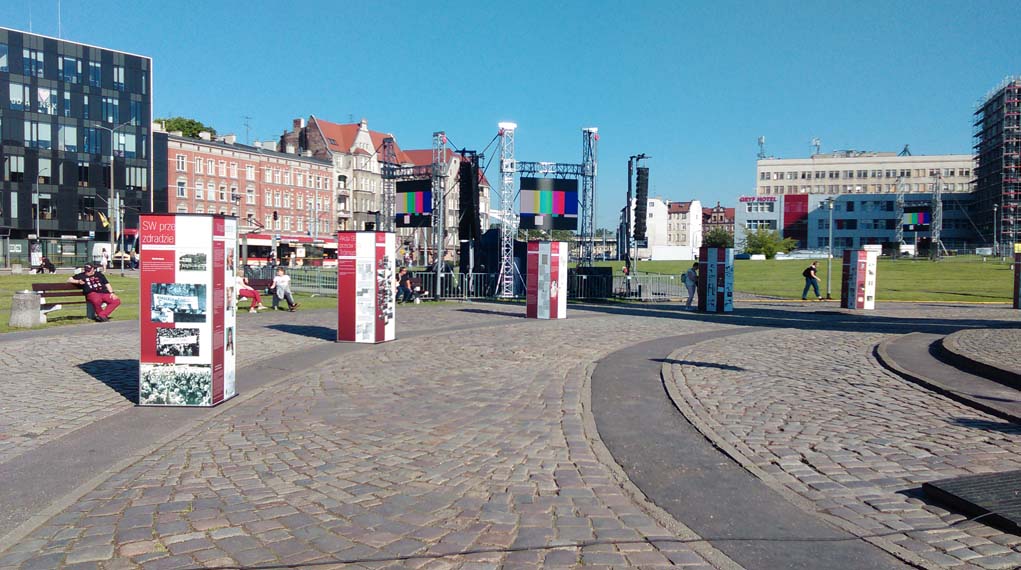 Wystawy plenerowe Fundacji Pomorskiej Inicjatywy Historycznej w Gdańsku 4 czerwca 2019r
– Solidarności Walczącej Oddział Trójmiasto
– Zbrodnie Stalinowskie
– Dwa Grudnie 80/81
Dnia 4 czerwca 2019 roku na Placu Poległych Stoczniowców "Trzy Krzyże" w Gdańsku Pomorska Inicjatywa Historyczna zamontowała trzy instalacje wystawowe Dwa Grudnie 80/81, Zbrodnie Stalinowskie i Solidarność Walcząca Oddział Trójmiasto .
Niestety około godziny 9.30 instalacje zostały niszczone przez osoby noszące koszulki "Obywatele RP", "KOD" ,"Konstytucja" i "Gdańsk 89" zrywano grafikę integralną część wystaw z napisem :
"4 czerwca 89 zabezpieczył zbrodniarzy z PZPR przed odpowiedzialnością, oprawcy pozostali bezkarni" nie rozumiemy dlaczego to niszczono. Około godziny 13.00 Jerzy Kanikuła odpowiedzialny za montaż wystaw próbował naprawić uszkodzenia ale uniemożliwiał mu " tłumek "zaciekłych obrońców demokracji .Mimo Interweniujących Policjantów nie wykonał tej naprawy ale poznał za to wszystkie możliwe obelżywe wyzwiska skierowane w jego stronę, próbowano mu ukraść naklejki a także kupić je od niego .Jerzy bardzo dziękuje za tą pouczającą lekcję "demokracji" ,"pluralizmu" ,"postawy obywatelskiej"i historii .Ten jad wylewający się z ust osób niszczących i przeszkadzających w wykonaniu jego  pracy stała się dla niego lekcją prawdziwej postawy "Obywatelskiej" bardzo za nią dziękuje.